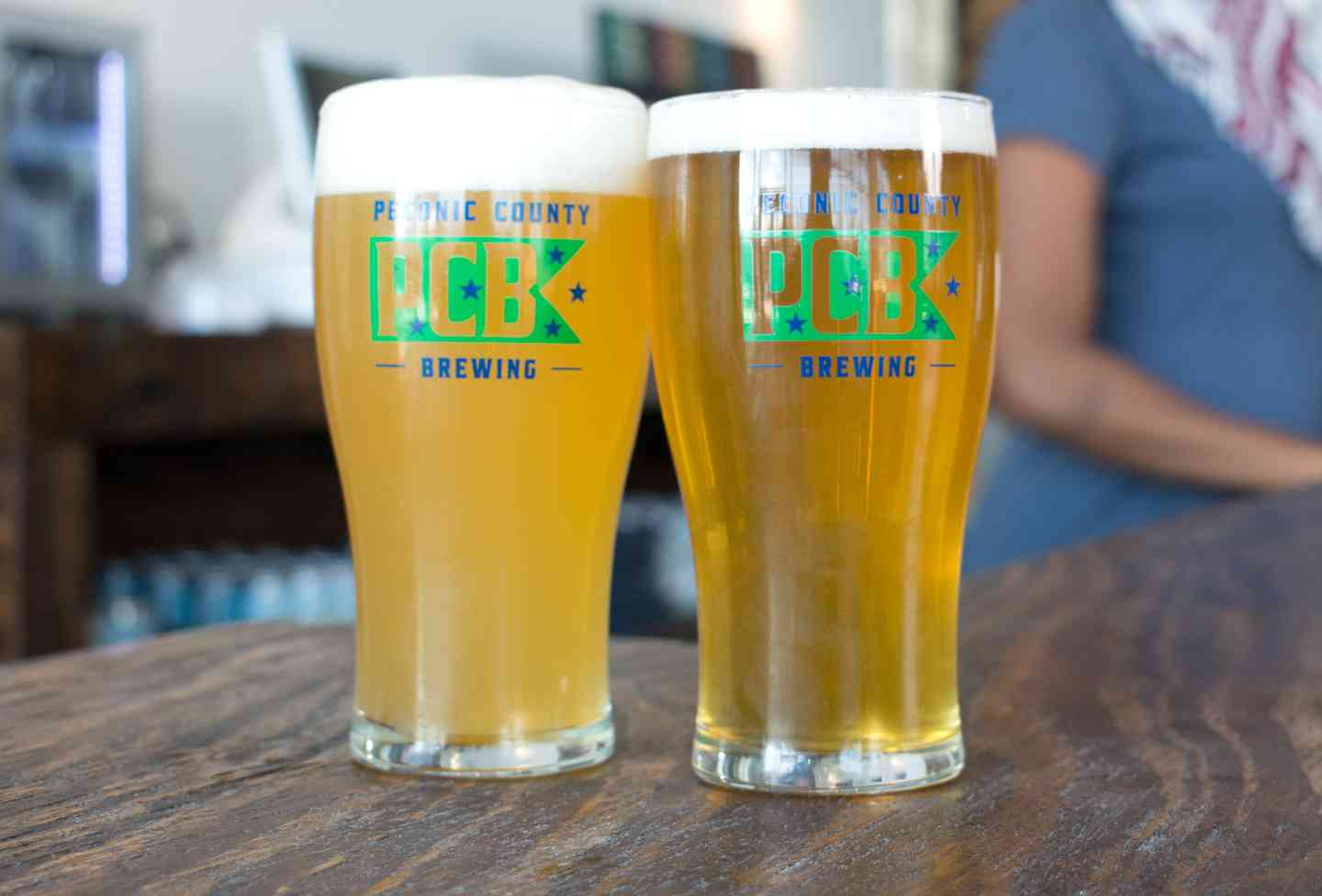 Brewery Riverhead
Brewery Riverhead
As crunching leaves and cool breezes come our way, the comfort of a hoppy or smooth craft beer is second to none. Whether you're heading out for drinks after a long day or spending an afternoon with those you love, get your beer goggles ready, because there's a brand new Brewery Riverhead coming this September, that we're so excited to share with you!
Peconic County Brewing brings with it a delicious craft beer experience, good eats, and a chill atmosphere that's really worth soaking up!
Whether you enjoy sour beer, pilsners, pale ale, or IPA, Peconic County Brewing has something for even the most discerning of beer lovers. Having had to push back their release date due to COVID-19 precautions, the brewery looks forward to a grand opening in September 2020, offering a wide array of seasonal tastes and regular options for all who enter their doors.
Through the extensive process of building Peconic County Brewing's foundation, they've offered us a sneak peek into the layout of what we can expect on-location, updates, special offers, and more; via Instagram and Facebook! Peconic County Brewing features a spacious indoor dining and drinking experience, a stage for live music, a full-kitchen of yummy treats, along with a large deck overlooking the Peconic River.
As we enter the chillier months, PCB says we can expect outdoor fireplaces, cozy spots for you and your loved ones to enjoy a day of delicious taste-testing and clever food options too, like their cheese toasties featuring prosciutto and brie, pork belly and aged cheddar, or your own perfect pairing of cheeses! Of course, you can also hang out indoors, enjoy live music and a game of cornhole with friends. Grab a giant pretzel for your and your buddies or some funnel fries to nosh on while you connect with the people you care about most.
Peconic County Brewing is all about bringing people together in an atmosphere that's laid back and promotes connection with the people you value. Bring the whole family down! We believe in providing community and ambiance to those we serve, but above all else - we want you to enjoy a really good beer.
For our specially handcrafted beer menu, food menu, merchandise, and other goodies, check out our user-friendly website: https://www.peconiccountybrewing.com/ to be the first to receive updates on special events, new menu items, menu reviews, and more, head over to the site and become a VIP member! We're always cooking up something new and exciting to share with you, whether that's special promotions, merchandise, or a new flavor to try.
P.S.! Calling all Brewery Riverhead bartenders, servers, hosts, and beer connoisseurs - We are looking to expand our staff and kick this thing off right! Fill out the form on our website to send in a resume and join our team. If you believe in providing a comfortable and inviting atmosphere to your community, simply enjoying what life has to offer AND love beer as much as we do, we can't wait to meet you.
Come Visit Us at Peconic County Brewery for Great Beer and Menu Specials!