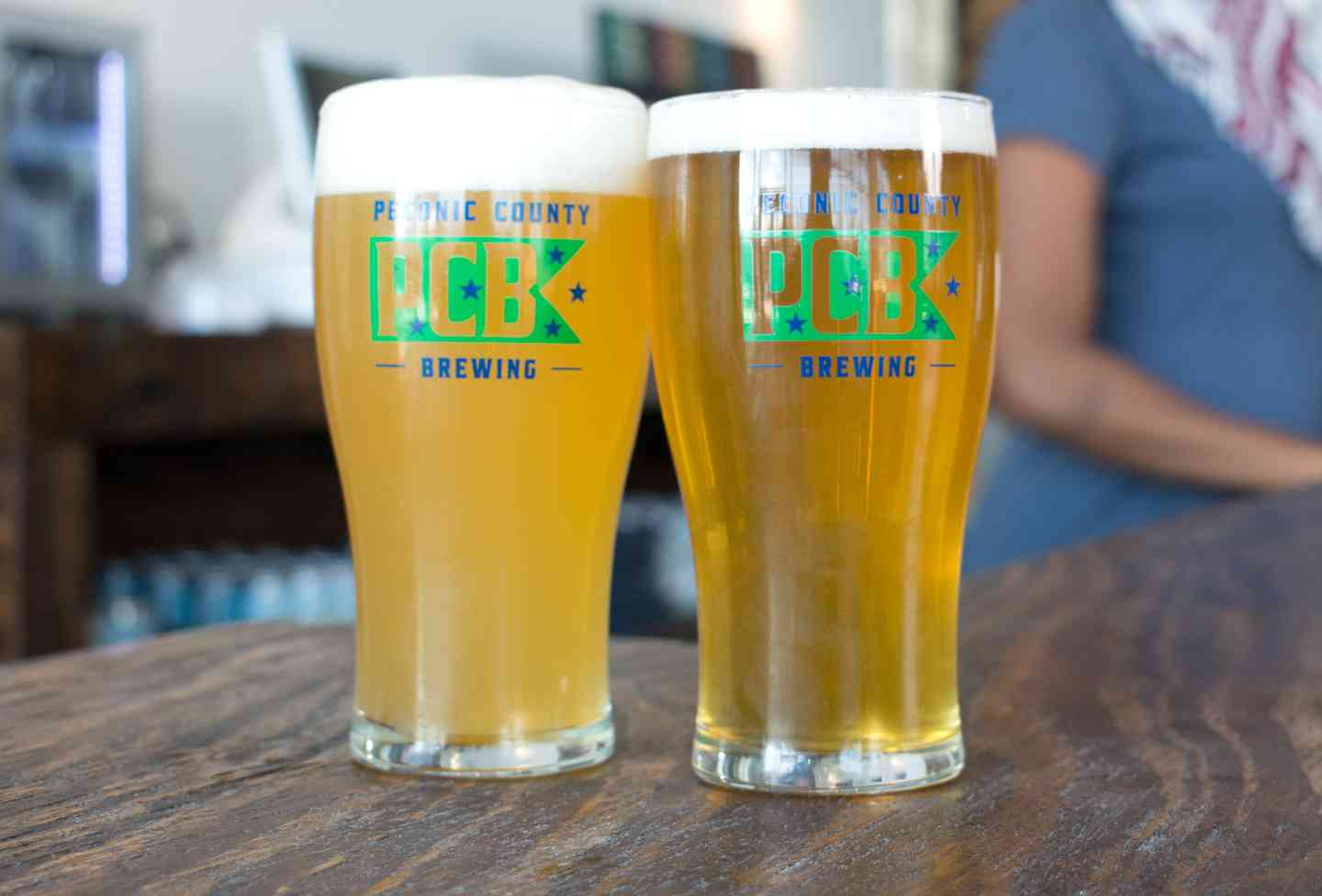 Craft Beer East End
Craft Beer East End
You don't really hear about many places to grab a Craft Beer East End. And you may even question what exactly is a brewery for such beers. A craft brewery is a brewery that produces small amounts of beer, typically less than large breweries, and is often independently owned. Such breweries are generally perceived and marketed as having an emphasis on enthusiasm, new flavors, and varied brewing techniques. Peconic County Brewing located at 221 East Main Street in Riverhead is one of the few breweries in the East End area.
New to the area, Peconic County Brewing promises to not disappoint when it comes to having the finest craft beer east end. We are open 7 days a week with our hours being 12 PM to 9:30 PM. Also, Happy Hour is Monday through Thursday from 4 PM till 6 PM with our $5 Pint deal and $6 Special Apps. Our location is right on the ground level of the Riverview Lofts building that has prime viewing of the Peconic River when you are sitting on our huge deck.
Craft Beer On Long Island
www.peconiccountybrewing.com is our website. Visit our site and view the gallery. Click "GALLERY" and all of our photos from guests will come up for you to get a better idea as to what you will be seeing when you come in for our craft beer East End. Since you are already on the website (www.peconiccountybrewing.com), click on our "BEER MENU" area so you can view our 10 beers and their full description. We are in the works of extending our beer menu. We hope to have 30 craft beers on the list soon.
Are you aware that there is a whole different language for Craft Beer East End? It's true, the brewing industry is not as simple as one may think. There are different terminologies for tastes, and texture, and even the consistency of the crafted beer. You may want to search out those terms to learn if you are thinking about bringing a date to Peconic County Brewing in Riverhead to impress them. You may notice some of the terminologies in our descriptions. Give us a call at 631-740-9797 if you have any questions regarding the process of crafting. Our staff members are well educated in this trade to answer all your questions.
Craft Beer East End is a great way to help local small businesses. We encourage you to join us for a tasting or even just a sit-down to have a quick meal. Times are tough nowadays and with the Pandemic not ending any time soon we are all here to help each other out. With that being said, we are following the CDC guidelines with our staff wearing masks and having our guests wear them as well unless sitting to dine and drink with your party. We want everyone to be safe and happy when they walk into Peconic County Brewing. Again our website is www.peconiccountybrewing.com take a look around the website and shoot us an email with any questions or comments!
Come Visit Us at Peconic County Brewery for Great Beer and Menu Specials!