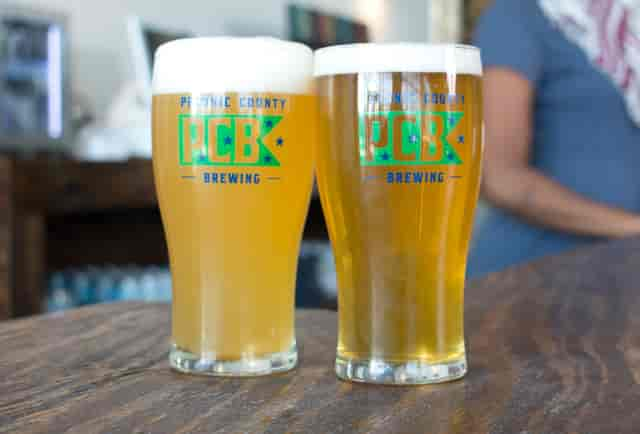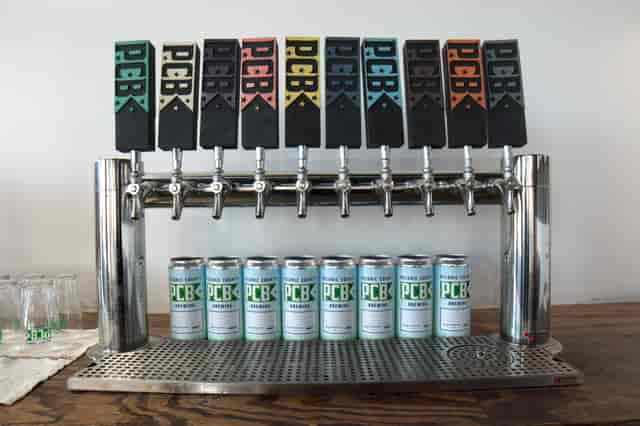 Craft Beer Riverhead
Craft Beer Riverhead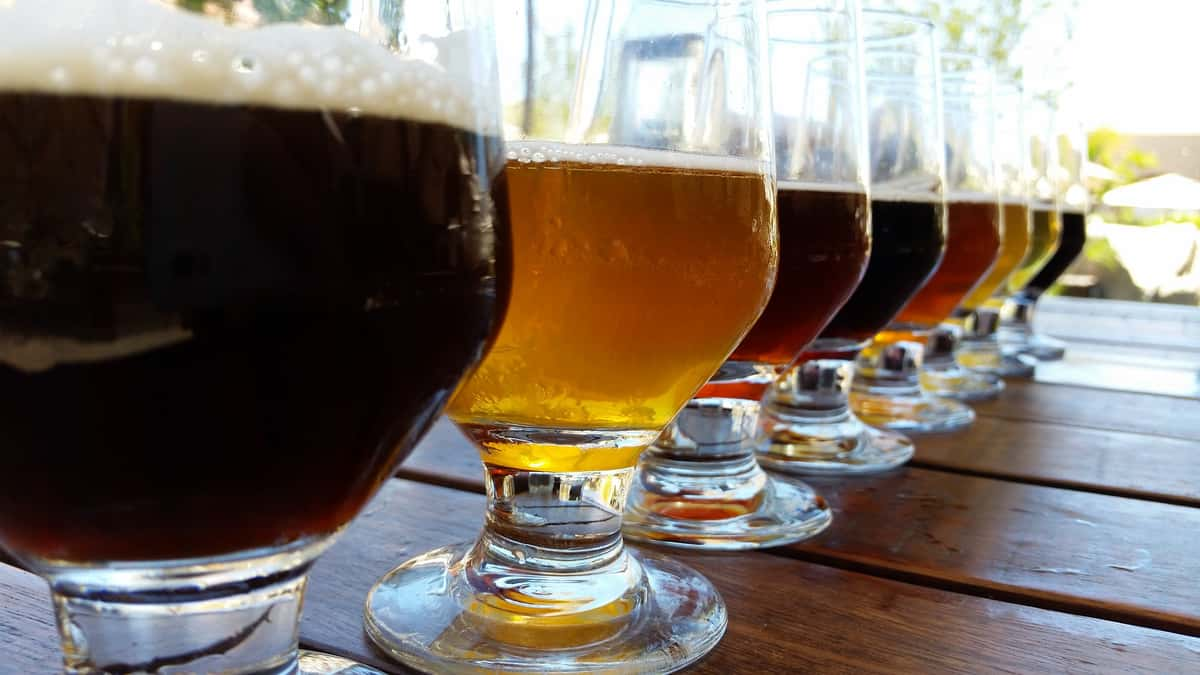 "Simply Beautiful Beer" is the slogan of Long Island's newest local brewery coming to Main St. of Riverhead very soon!
Peconic County Brewing is a refreshing new addition to Long Island's growing craft beer Riverhead brewery scene, looking to open this September. Their exceptional beer choices offer something for everyone and represent iconic landmarks we know and love, in each name. Here's the menu we can expect this Fall Season!
Dream Girl IPA 6.2% ABV
PCB's Flagship IPA is a crushable, hoppy but smooth American IPA that features Simco, Amarillo, and Eldorado hops. This is the perfect beer for beer enthusiasts or the crowd that wants to stick to one great IPA all afternoon.
Dis-Orient-Ed Double IPA 8.2% ABV
With citra, mosaic and galaxy hops this IPA will take you to another world. If you are looking for a fruity but dank beer then please look no further.
Orient is a hamlet and census-designated place in Suffolk County, Long Island, New York, United States. The CDP's population was 743 at the 2010 census. Orient and Orient Point are used almost interchangeably.
Hampton Haze NEIPA 6.8% ABV
This soft, fruity and highly aromatic IPA is designed to be a perfect offset from some of the more bitter and bold IPA's on the board.
The Hamptons is a group of towns, villages, and hamlets, concentrated on the eastern end of Long Island. Most famously, the region is a popular getaway for people from New York City. The Hamptons is known for its rural setting and amenities. Celebrity sightings are also a favorite past time of Hampton visitors.
Windmill Raspberry Wheat 4.8% ABV
This traditionally Belgian style wheat beer delivers the same refreshing burst of flavor as the more traditional orange wheat beers. The red color in appearance if a direct response to the crazy amount of raspberry invested into the delicious beer.
The unofficial mascot of Long Island would be the windmill. Long Island is host to more windmills than anywhere else in the United States, 12 active to be exact. The area that would have been Peconic County provides a nice home for most of these iconic landmarks.
Flying Point Summer Ale 5.5% ABV
This light-bodied brisk session ale will prove to be your go-to on those hot summer days. The featured southern passion hops give it a refreshing tropical feel.
Often known as the locals' favorite beach of the east end of Long Island. The lush white sand is like a little slice of heaven
BIG DUCK Rye Saison 5.5% ABV
Copper Amber French sylph saison with subtle yet long-lasting pepper notes.
The Big Duck is a ferrocement building in the shape of a duck located in Flanders, New York, on Long Island. It was originally built in 1931 by duck farmer Martin Maurer in nearby Riverhead and used as a shop to sell ducks and duck eggs. It was added to the National Register of Historic Places in 1997.
631 Belgium Wit 5.8% ABV
Brewed with coriander and orange peel this refreshing witbier is the perfect beach partner anywhere in the 631 area code.
Area codes 631 and 934 are the telephone area codes for Suffolk County, New York, the central and eastern part of Long Island. Area code 631 was created in 1999 as a split from area code 516, and 934 was added as an overlay in 2016.
Iron Pier Rocky Road Nitro Stout 4.8% ABV
Marshmallow and vanilla dessert stout that doesn't taste too thick or syrup-like to be able to enjoy more than one.
Iron Pier Beach is set on the North Fork of Long Island in Jamesport, not far from Mattituck. The beach is open to the public through a parking permit is required as is a permit for 4x4 access. Popular activities include fishing and jet skiing, with an available boat ramp for other water sports. A playground and picnic area are open for visitors.
Stargazer Sweetgrass Pale Ale
Very approachable with amber color and moderate strength. The beautiful sweetgrass flavor is the perfect bridge between some of our darker and lighter beers.
If you've ever driven out to the Hamptons from New York City, you've seen Linda Scott's six-story tall sculpture known as "Stargazer." The sculpture is a rendition of a deer that is looking up at the sky, is located on the east side of Manorville Road just to the north of where those coming from the city on the Long Island Expressway turn onto Route 27.
Hither Pils: Pilsner 5.5% ABV
Crystal Clear light and easy drinking. If someone asked me what beer was supposed to taste like I would pour a glass of Hilther Pils
Hither Hills State Park is a 1,755-acre state park located on the eastern end of the South Fork of Long Island near the hamlet of Montauk, New York.
Sound Ave Sour 5% ABV
Pineapple lactose Sour which is tart fruity and full of bright flavors. The lactose additions make this a very drinkable sour while not sacrificing any of the kick that everyone loves!
Sound Ave is the North Fork's back road that you can trust to get you wherever you need to go!
Along with some crisp, smooth, and zesty beers options for you to chug or savor, Peconic boasts a full-kitchen featuring choices like a charcuterie board with a variety of cheeses and meats, the giant pub pretzel with stargazer pale ale beer cheese, artisan grilled-cheeses, rustic flatbreads, the house PCB Burger, a fresh lobster roll on a warm croissant, mild/hot/teriyaki or sweet chili wings, grilled chicken and veggie kabobs, and even a meatless Impossible Burger!
While you gather with friends and family in a spacious and inviting atmosphere, step out onto the back deck that features a scenic overlook of the Peconic River! With outdoor fireplaces, cornhole games, live music, and other fun features, you can bring the whole family down and make a day of it.
To learn more about what Peconic County Brewing has in store and get the latest updates on the grand opening, check out their website and become a VIP! https://www.peconiccountybrewing.com/
Come Visit Us at Peconic County Brewery for Great Beer and Menu Specials!