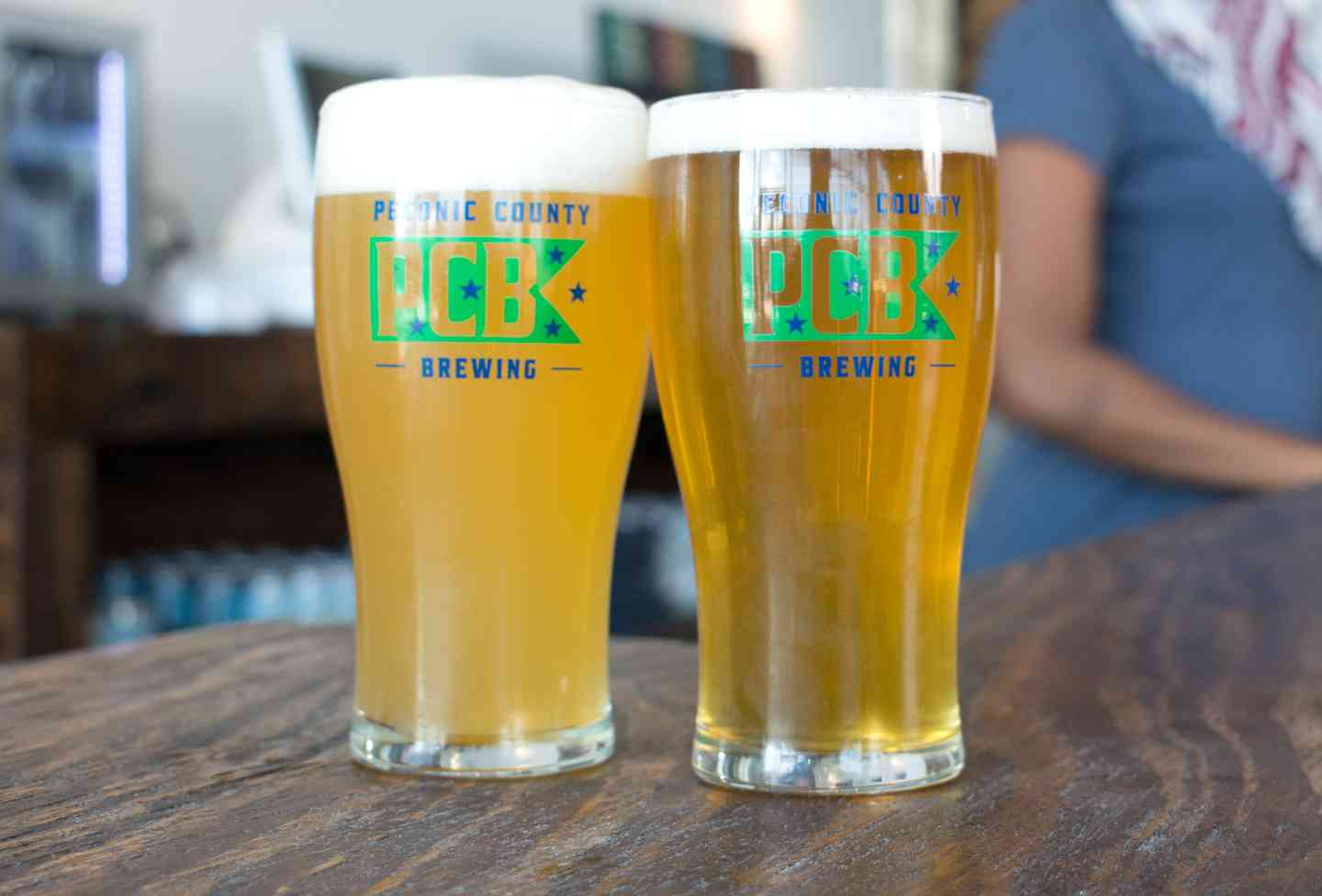 Craft Beer Riverhead
Craft Beer Riverhead
With the world opening up again and storefronts being granted a greater capacity make sure you come down to Peconic County Brewing for a delicious Craft Beer Riverhead? We are located at 221 East Main Street in Riverhead. Peconic County Brewing is one of the newest breweries in the area.
Peconic County Brewing was founded by Jeff Schaeffer. He envisioned owning his own brewery company in the Riverhead area to bring more light to the craftsmanship for brewing. He figured since Riverhead is all talk about wineries why not breweries as well? With the beautiful view of the Peconic River you will have from our giant deck and great dining options, you will feel as if we have been here forever. Craft Beer Riverhead is our specialty. We brew it on location. As of right now, we have 10 different craft beers and are in the developing stage for East Bender Hard Seltzer. You also can not forget our amazing food menu as well.
Peconic County Brewing serves a variety of foods that will blend well with your choice of one of our beers. Visit our website at www.peconiccountybrewing.com. On the website, you will definitely get a better understanding of what we offer with a full description of our foods right down to being able to taste the beers with your imaginations. Click on "BEER MENU" and the list of our craft beers will come up with a full description.
East End Brewery On Long Island
Then click on "FOOD MENU" the complete list of our foods with pictures will show up. Also, be sure to view our Gallery. You and your loved ones or friends will have an extraordinary time on our deck overlooking the Peconic River while dining and sipping on your choice of our Craft Beer Riverhead. Just click "GALLERY" to see our indoors and outdoors seating areas.
If you are a fanatic for craft beers you should join our VIP list. This will grant you special access to upcoming special events, new menu lists, and the ability to read or write reviews about our brewery and tastings. Do not miss this opportunity, just go to our website at www.peconiccountybrewing.com and click on "BECOME A VIP" and follow the instructions.
We are open 7 days a week with our hours being 12PM to 9:30PM. Give us a call at (631) 740-9797 for more information regarding seating and our brewing. With the way things have been going for us Long Islanders you deserve a break, so take that break with us and enjoy the lounging around the fire pits we have on our deck. Our staff members are knowledgeable and educated in the trade, so if you have any questions about the details on how to craft beer Riverhead feel free to ask. We are a judgment-free zone so no question will come off as silly or ridiculous to us. The weather is getting nicer, take advantage while you can. We are looking forward to serving you soon!
Come Visit Us at Peconic County Brewery for Great Beer and Menu Specials!